Salon Greco is committed to giving our customers savings on a consistent basis, so please check back often to see our frequent sales on our Hair Salon and Spa offerings.
Here are our Specials for: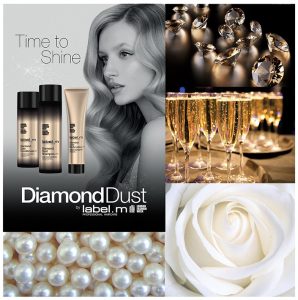 Diamond Dust Hair Treatment & Blow Out Style $50
Let us treat your hair with premium-status haircare that is precious, indulgent and ultimately luxurious!
Exclusive Micro-Diamond Complex Formulated with real Black 7 White Diamond Powder, Pearl Powder, Champagne & White Rose Hip oil are used to shampoo and condition your hair. 
A deep conditioning mask is applied and wrapped in an aromatic hot towel.
Our finishing includes a Diamond Dust Leave In spray treatment followed by a luxurious blow dry and style.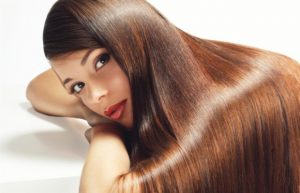 20% Off Pre-Booked Color & Cut
Applies to pre-booked appointments every 6 weeks or less on Wednesdays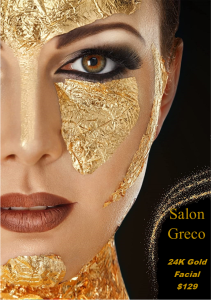 24K Gold Leaf Facial $129
Let us wrap you in gold!
This treatment includes our European Custom Facial plus a 24K Gold cream mask, and 24K Gold leaves applied on target areas.  It is finished with a gold shimmer neck, décolleté and arm moisturizing cream to get you glowing for the holidays.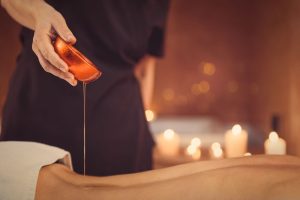 24K Gold Hot Oil Massage $120
Want to feel like a million bucks?
Emu Oil & 24K Gold are a match made in skin care heaven!
Emu Oil offers anti-inflammatory, potent healing properties to treat muscle aches, joint pain and even bruising.  Gold mixed in Emu Oil works as a catalyst for absorption, causing Emu Oil to penetrate deeper into the dermal layers, causing deep repair to skin & muscles. The warm oil is non-irritating, odorless and absorbs quickly into the skin.
Join our Spa Membership and Save

Self Care & Wellness At It's Best!
Includes:
– 1 FREE SPA TREATMENT MONTHLY !!
(Choice of any spa service up to $90 reg.)
– 25% off additional spa services, upgrades, and add-ons monthly
– 50% off a birthday spa service of  choice
-10% off spa retail products
Credit Card Auto Pay