Where relaxation & beauty are customized from hair to toe!
You are guaranteed to have your relaxation & beauty needs attended to by the best trained and professional staff.
We offer expert advice on your individual needs. Our stylists vary from young talent to over 30 years of experience. We all work as a team to better serve your needs.
Salon Greco will be closed for the following holidays:
November 23rd, 24th
December 25th, 26th
January 1st, 2nd
The Premiere Salon and Spa in Suwanee, Georgia
You will be delighted with the friendliness of our staff – they are always approachable and professional. You'll receive the "Best Service Ever" or we'll do it again for FREE. You'll always know exactly what your service costs. Our prices are set and don't vary from guest to guest. Worry free confirmation of each appointment to ensure that you can confirm or cancel your appointments with ease.
Is this your first time visiting Salon Greco? Use this $30 gift toward a salon service.
Connect with us on Facebook to see our work and learn more about us. 
Our text specials offer great discounts on last minute availability.
Our staff is trained to make you feel comfortable, heard and understood. Expect your trained professional to make recommendations of what will look best on you, whether it is a new cut, style or color! The result? A unique look created just for you!
You deserve a break. Relax. Escape. Immerse yourself in tranquility and relaxation. Recharged and refocused you can conquer all that life has in store for you. Our goal is for you to leave the spa looking and feeling your best. Here is a change.
Our gift cards make the perfect gift for every occasion.
Reasons Why You'll Love Salon Greco!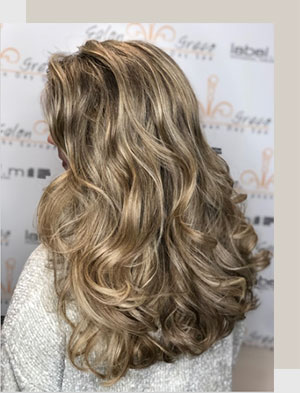 Convenient Hours
Enjoy the convenience of extended service hours – late evenings, Saturdays & Sundays by appointment.
Specials
We offer exclusive online specials to fill any cancellations we may have, discounted up to 50% off! Follow us on Facebook & Instagram for news, updates & special events.
Exclusive Imported European Products
We offer European professional products with a 100% Guarantee or your money back within 14 days of purchase.
Easy Online Booking & Gift Cards
You'll always be able to search our website for information on services and prices, as well as booking your appointments directly online. Purchasing our Gift Cards online is also easy and make the perfect gift.
Sanitation
Our level of cleanliness is something to brag about. Our equipment was designed with the utmost sanitation standards, ensuring hospital-grade sterilization. (surgical stainless steel pedicure bowls, clean circulation systems, closed circuit hydrotherapy design)
"Fabulous experience at Salon Greco! It is an absolutely beautiful salon! The atmosphere is welcoming, clean, bright and inviting. The entire staff is incredible, friendly, and truly makes you feel at ease. Cathy & Olga, the owners, are tremendously talented. You can see it not only in their work, and the conversations/trust they have with their clients, but also you can see their skills and knowledge being passed down to the next generation of stylists, as they teach their staff. This salon is like no other and truly offers a unique, and worthwhile experience. Would highly recommend!"
"I have been to Salon Greco a few times for massages and a facial. Each time was very relaxing and I always left super happy. Today was my first time receiving a massage from Daniel. OH. MY. GOSH. I feel like a brand new person! He is so skilled, professional, and very calming. I usually go about a year in between massages just because I get busy and don't really prioritize them. However, I plan on making my visits much more frequent as long as Daniel is available!"
"I've gone to Salon Greco for over 10 years. The salon is beautiful and peaceful. I've had massage, facials and other spa services and all were a wonderful experience. I don't have great hair but Cathie cuts and colors my hair and makes it look like I have more hair than I do! Love Salon Greco ... you can't go wrong trying any of their services."
"Absolutely amazing salon! Cathie is an expert at hair and really cares about her clients. She is a master of hair styles and color. You can describe what you like and she is able to make it a reality that suits you. She takes her time to explain every step of the way. I highly recommend the salon and Cathie!!!"
"I had the chance to try the Greco Facial and a Swedish Massage. To say I experienced the epitome of relaxation would almost be an understatement. The environment was clean, quiet, and relaxing and perfect for a little "me time." The staff was friendly and knowledgeable, and the spa itself offered an impressive line of high-end beauty products. My skin was glowing and instantly felt smoother after my facial and I haven't been as relaxed as I was after my massage since before having children. I highly recommend Salon Greco for Spa and Salon needs. I did receive complimentary services in exchange for an honest review. All opinions are my own."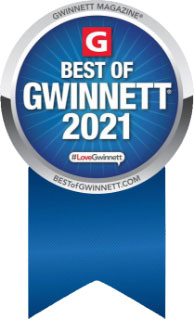 Award Winning Salon & Spa
Salon Greco was proudly voted Best in Gwinnett 2021
Voted Best In Gwinnett For The Last 10 Years!
Salon Greco practices the highest form of team service. This means the skills of our entire team are available to you and we don't lock you with one stylist. You'll always have confidence and peace of mind knowing you'll always receive the utmost in Total Quality salon services and attention.